I predominantly shoot landscape and nature type of photography. I have an idea what I am doing with that. I have wanted to do more portrait work for a long time so this year I decided to get some equipment to make it happen. For me this is breaking new ground.
This is my budget friendly portable lighting setup :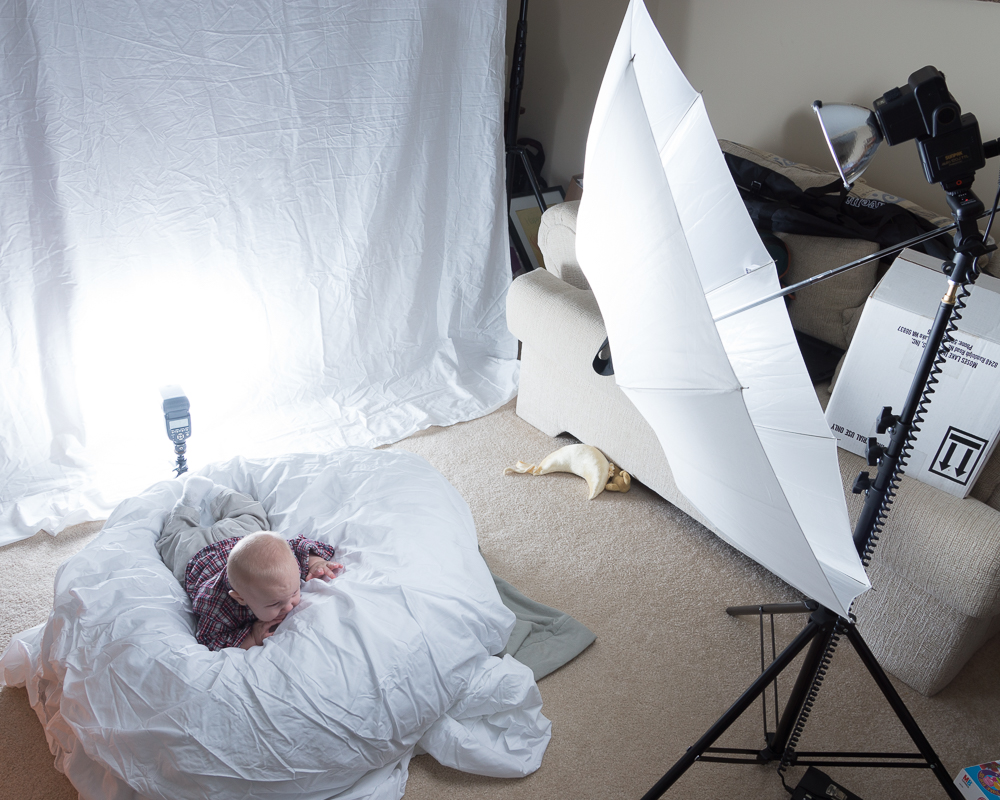 The total cost for the above is about $250. I use some white king sized sheets as my background. I would like to use paper but then I would have to store it somewhere. So I just fix any wrinkles I get in the final photos.
I already had a Sunpak 120j Flash I picked up on Craigslist a couple of years ago that I use as my main light. I also have a older version of the Sony HVL-F58AM
, the HVL-f56am.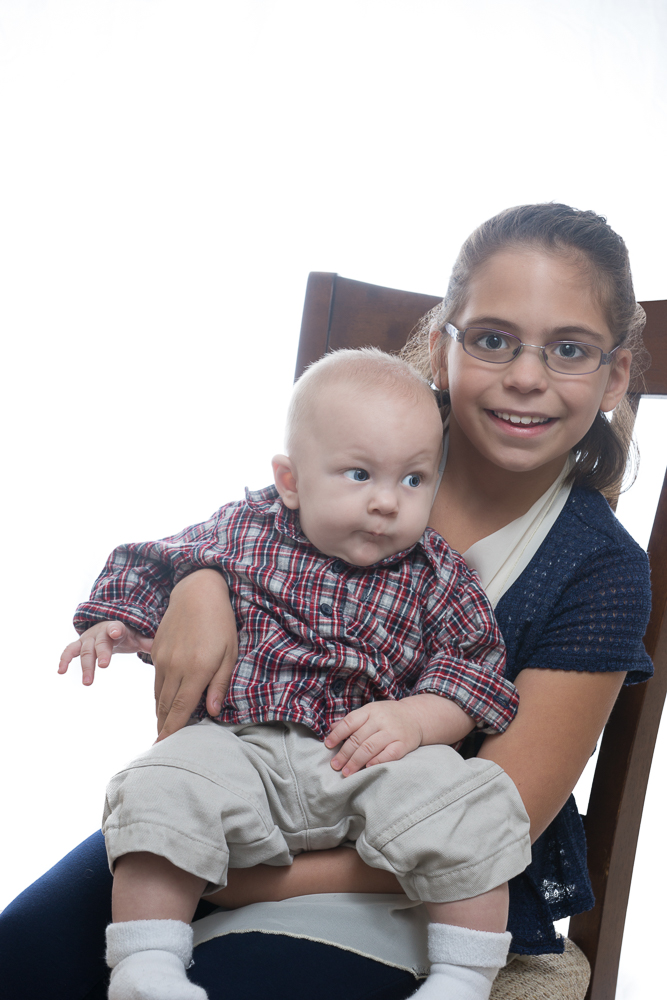 I plan to do a full review of the Ravelli ABSL Photo Video Backdrop Stand & Case
as there is not much out there right now.
So I've attached a couple of photos from my first photo shots with this setup. The baby pictures are my nephew Joseph and the girl with him is my niece. The other single subject photos are of my daughters. <sarcasm>They are thrilled that dad will be able to take photos of them with ever he wants</sarcasm>.
Like I said I'm new to this type of photography. I have taken plenty of photos of my kids and even used the Sony's wireless flash to do off camera lighting but I have never done multiple light source photography or used any backdrops. Hopefully this is the first of many posts like this so you can see a progression as I figure things out.